Before uploading data, you must register a Cytobank account on the correct Cytobank.
In order to upload fresh data to Cytobank, you must first create an experiment. This can be done from the inbox, which is where you will be after logging in.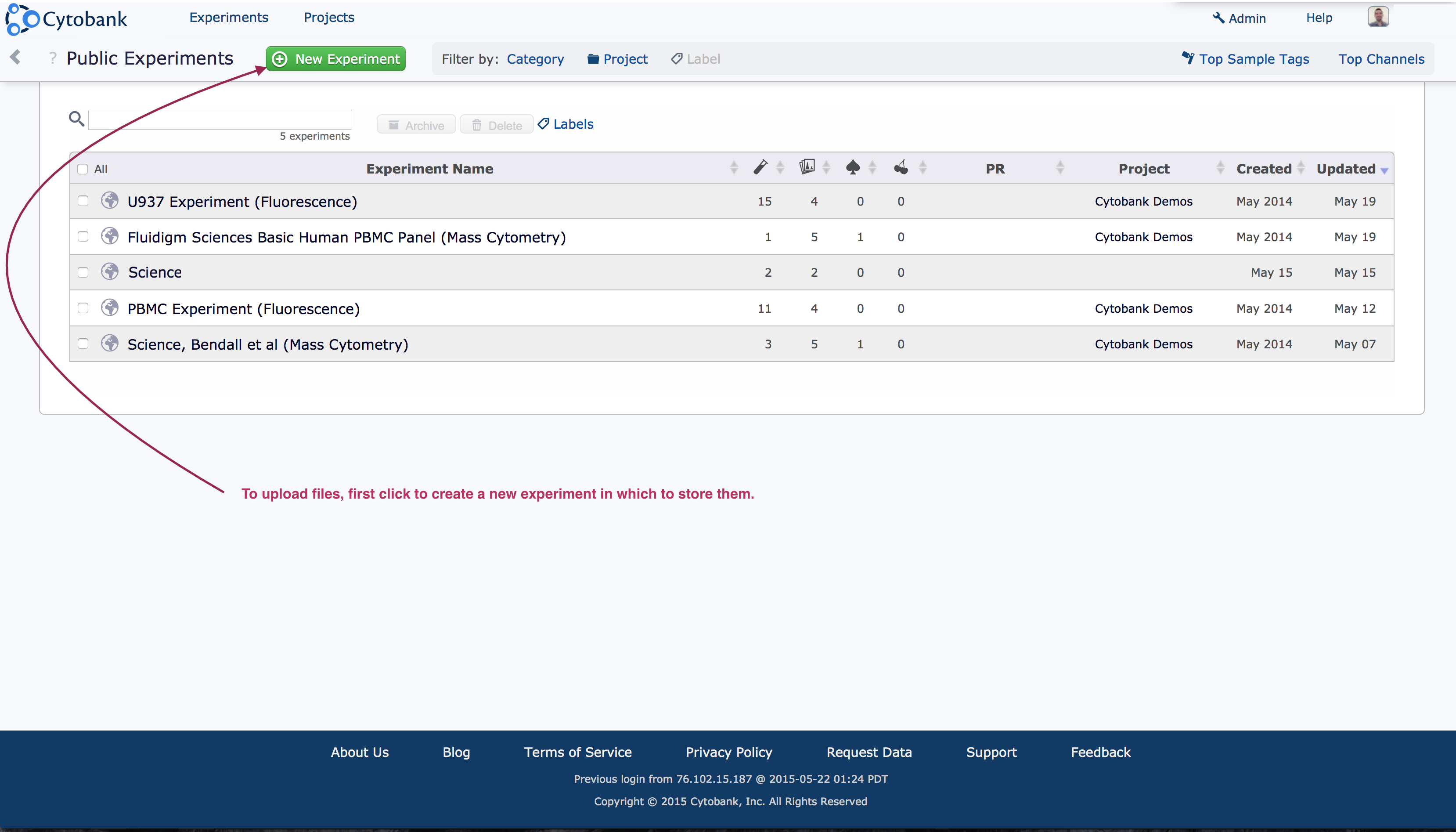 A new experiment can also be created at any time from the Experiments menu in the Cytobank navigation bar.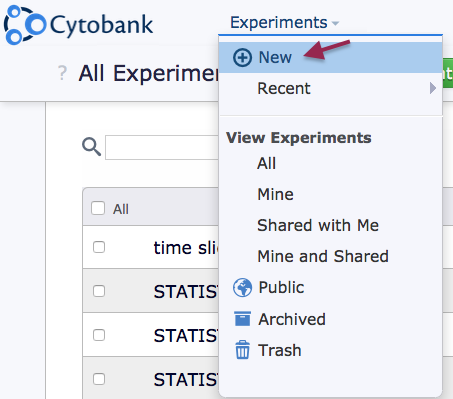 After clicking to create a new experiment, fill out the necessary metadata and click the "create experiment" button.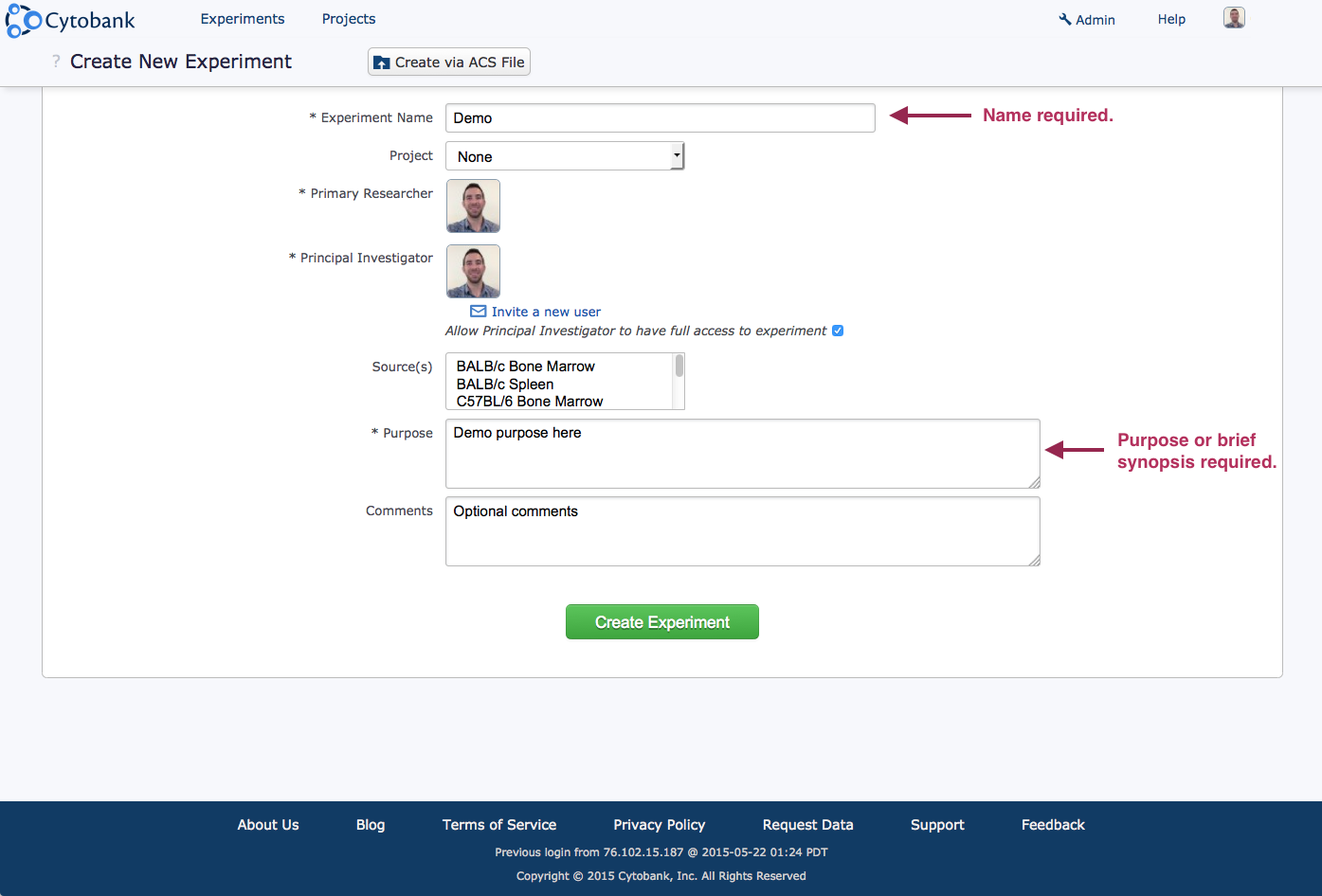 After clicking to create the experiment, you can choose files to upload in multiple ways:
Drag and drop your files to the upload interface.
Click the "add files" button to open up a file chooser to select files from your file system.
Click the "upload files using Zip file" button to choose a Zip file of FCS files to upload.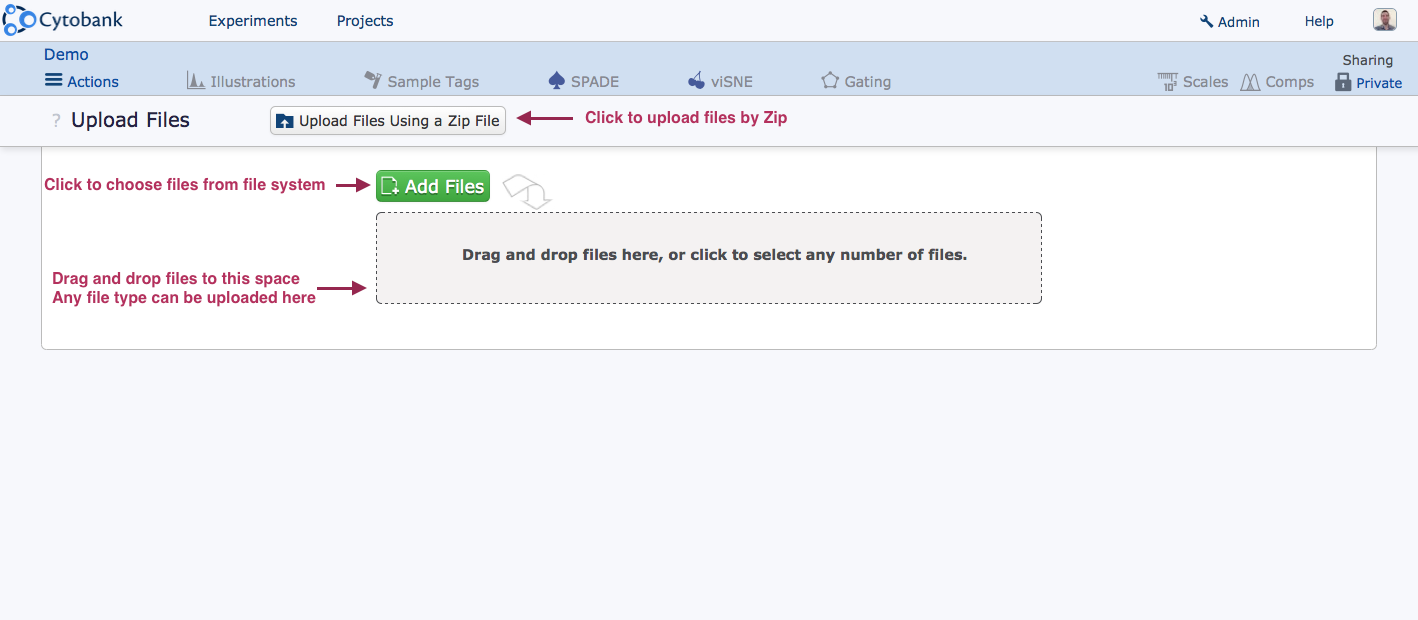 During upload, Cytobank scans your files as they exist on your computer system. Once they are in our cloud, they are scanned again to ensure transfer fidelity, as well as to be assessed by the File QC system.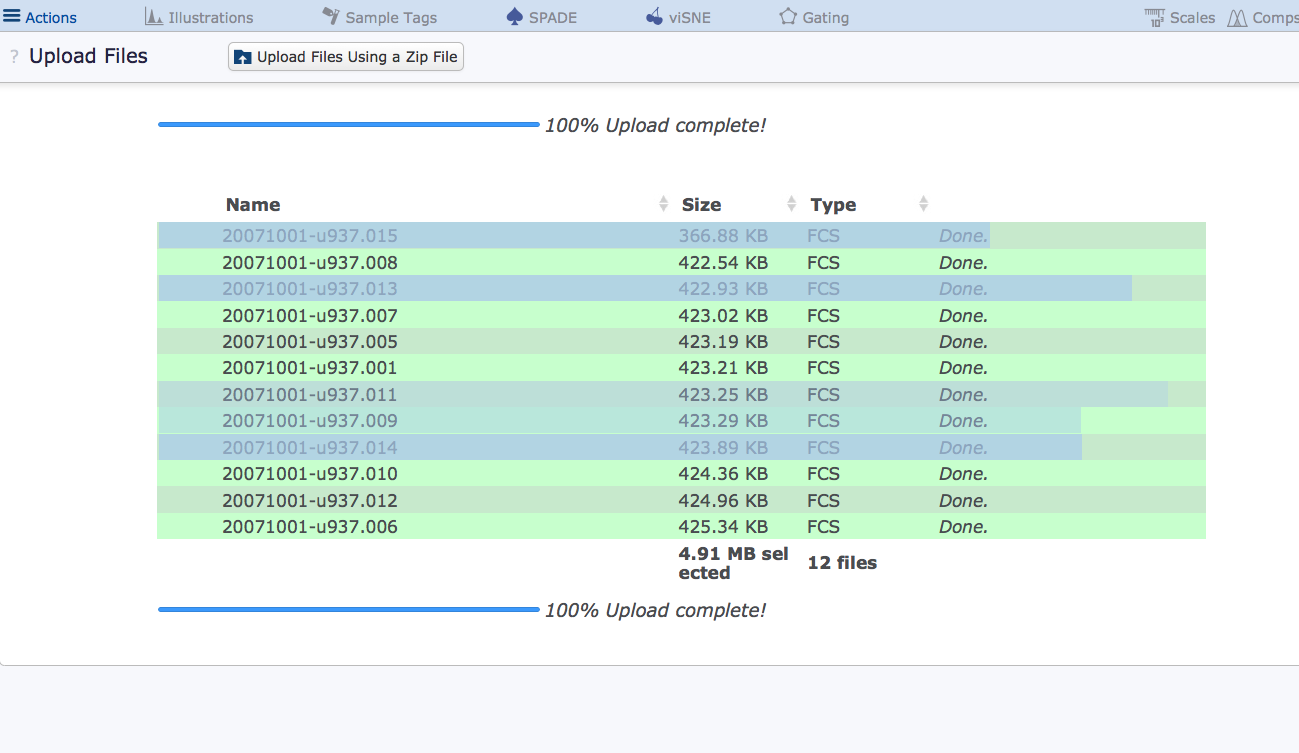 After the files are done uploading, you will be navigated to the Working Illustration where all figure generation is done. Before diving into figure generation, however, it is likely that you will first need to take care of compensation, gating, or annotating experimental variables using Sample Tags.
If you've already uploaded files to an experiment and want to upload more, you can do that by opening the "actions" menu in the experiment navigation bar, choosing "import", and then "upload more files".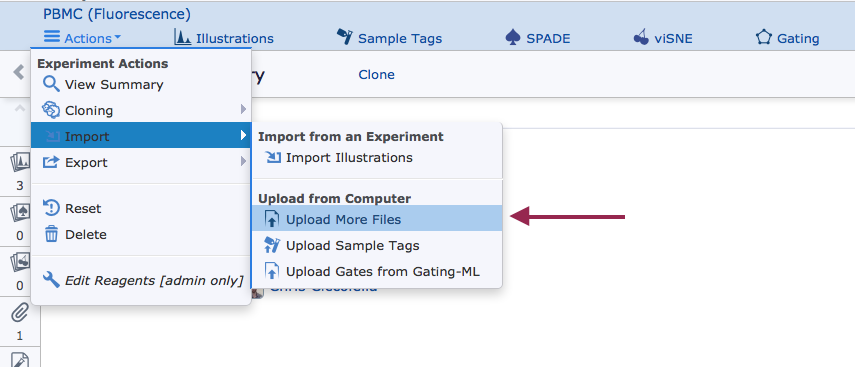 (upload more files to an experiment) 
Remember, if you already have data on Cytobank and want to use it in a different experiment, you can simply copy your experiment by cloning it.
You might also be interested in learning about uploading data via ACS, which allows the transfer of entire experiments between Cytobanks.