The Experiment Summary page is an integration point for information about your Experiment. It contains details and information about the Experiment such as:
The purpose, comments, and project membership.
Saved figures (illustrations).
All SPADE,

FlowSOM

and viSNE runs.
Uploaded and exported attachments.
Protocols.
A list of the FCS files in the experiment and relevant metadata.
The Experiment Summary page is also where components of the Experiment can be deleted or downloaded such as SPADE, FlowSOM, viSNE, and CITRUS analyses.
The Experiment Summary page can be reached at any time from within an Experiment by clicking on Actions > View Summary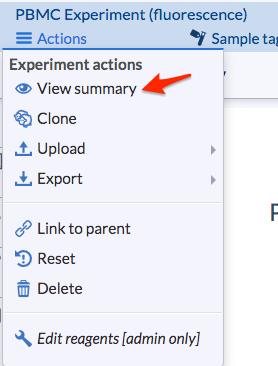 Or by clicking on the Experiment name and then View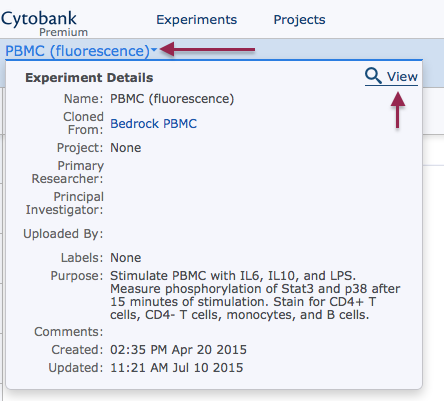 Or just click on the experiment in the Experiment Manager, the Expanded Detail View that has the snapshot of the Experiment Summary page will show in the right panel.