Background
Something we've found useful in analyzing our own data here at Cytobank is the ability to copy an experiment instead of having to download and re-upload files. We call this "cloning". If a colleague has shared an experiment with you and you don't want to permanently change their configurations, make a clone! If you simply want to save time performing iterations of your own experiment analysis, make a clone!
Click the links to jump to the corresponding section
From the Inbox, click on the experiment you want to clone to open it. Hover over the "Cloning" section under the "Actions" dropdown menu on the Experiment navigation bar.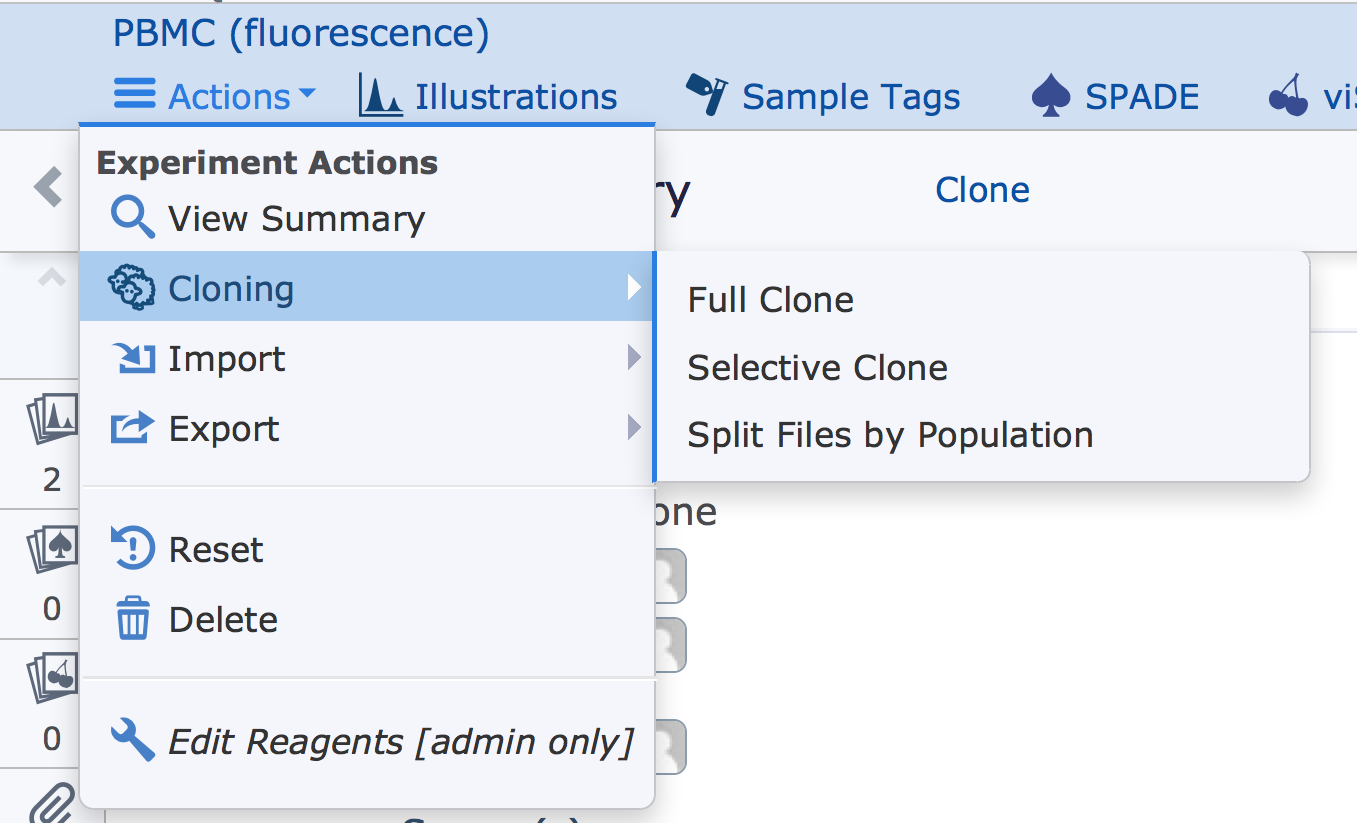 (split files by population is covered in a separate article)
Use the Full Clone button in the menu shown above to create a new Experiment that is an exact copy of the first for all files, gates, compensations, scale settings, illustrations, etc. The Experiment title will contain the word (Clone) at the end. Note that advanced analyses (SPADE, viSNE, etc) will not transfer to the clone.
Use the Selective Clone option within the same Cloning menu shown above to clone only specific aspects of the experiment. Specific files from the total set can be chosen for transfer into the clone, along with gates/comps, Sample Tags, attachments, etc.
After clicking Selective Clone, a popup box will appear and you can select the specific options mentioned above. Note that currently, saved illustrations cannot be carried over in a selective clone, but they can be imported later.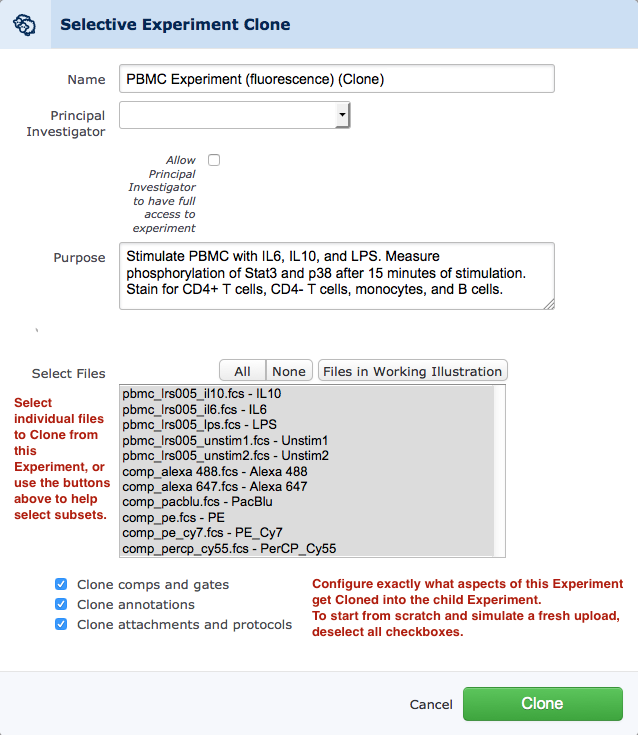 (click to expand - selective clone options)
Deselect all checkboxes at the bottom of the Selective Clone popup box. This will simulate a fresh upload of the selected files into a new Experiment, with no trace of the parent Experiment configurations present.