Background
It isn't rare that a gate will have to be placed in a different location across a set of FCS files, depending on the file. To accomplish this task you will need to use tailored gates per file.
While tailoring gates, it is useful to be able to see the location that the gate falls across all files. Use the Check Gates functionality for this.
How to use Check Gates
To use Check Gates, you must have a gate selected by clicking on it in the gating interface or in the list of gates. Next, simply press the Check Gates button to launch a new tab and view the gate location across all files in the experiment.
Check Gates will show you events on plots based on the active population, compensation, plot type, and plot color currently selected in the gating interface. You can configure more styling options for Check Gates via the Illustration Editor. For example, setting the plot size in number of pixels in the plot settings will make it change for Check Gates as well.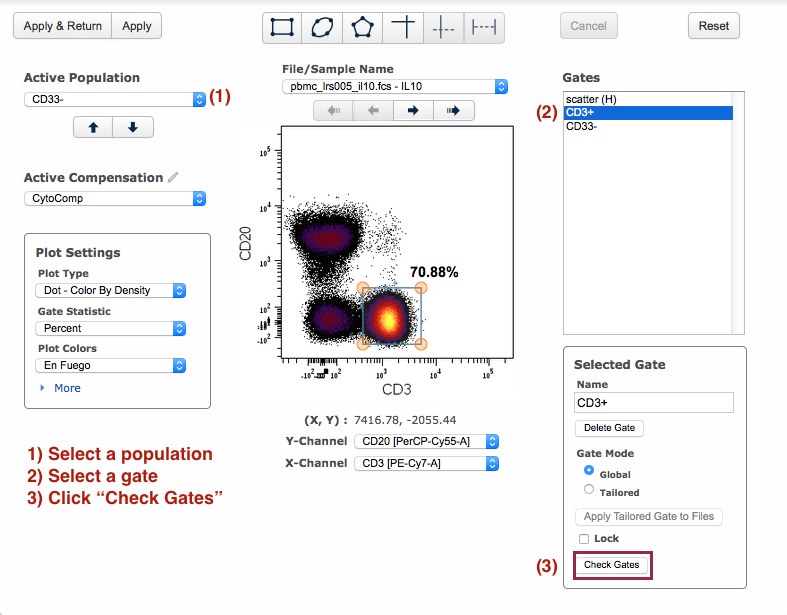 (click to expand - how to use Check Gates to see gate location on all samples)
Example results
The result of Check Gates: