Open your experiment.
Click "Comps" to the right of the experiment level navigation bar.

Click "New Matrix" on the page specific navigation bar, or if modifying an existing compensation matrix, click on its name in the list on this page.

Select the channels that will be used for the compensation matrix and then click "Create Compensation".
A matrix will appear; all values will be 0.00 except where the channel is opposite the same channel, where they will be 100.0.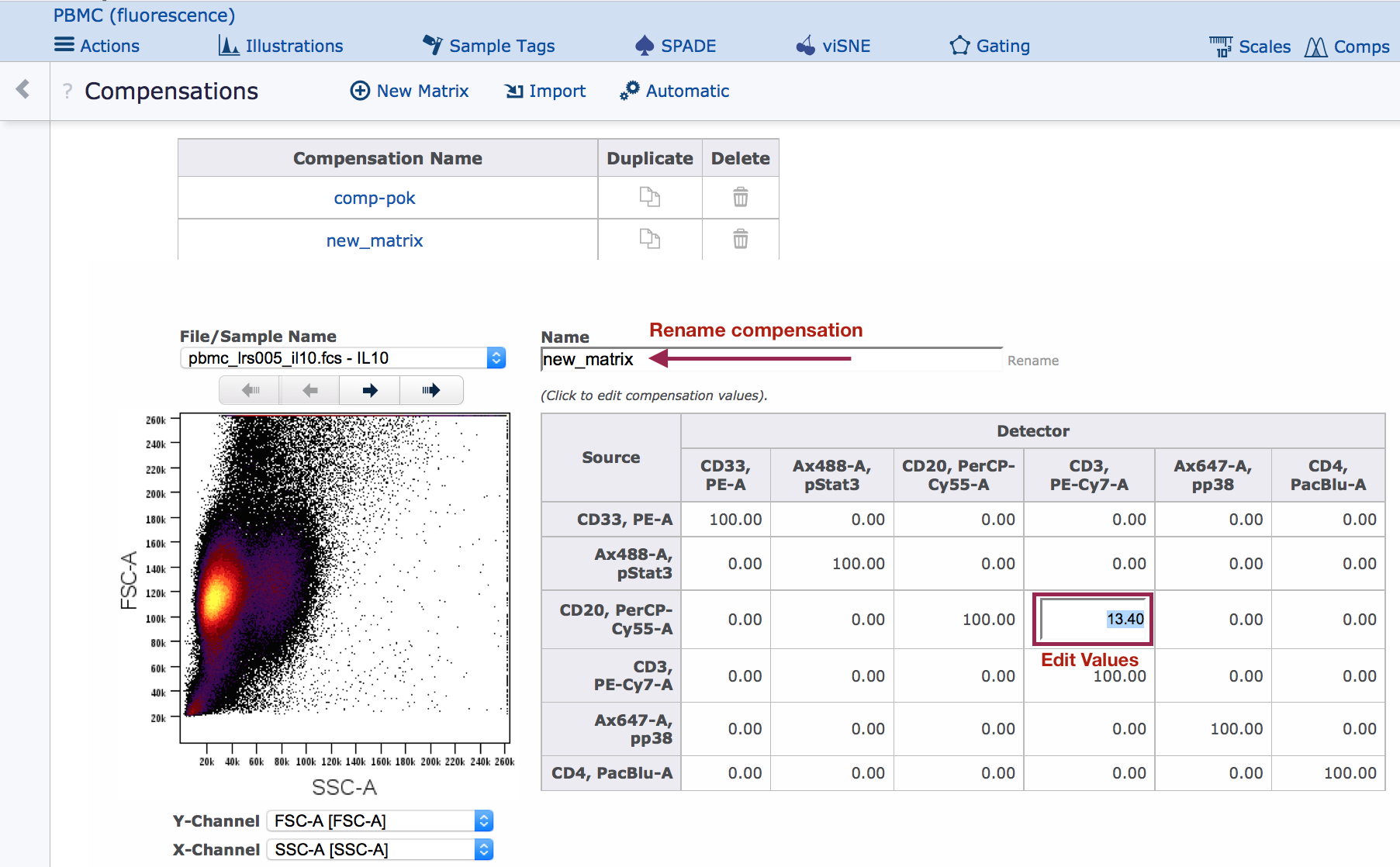 If you like, change the compensation matrix name.
Click on the value you want to change ("0.00"); a text field will appear. Clear out the "0.00" and type in the value that you want. When you click return/enter, the value will be saved--you don't need to do anything else to save it.
Use the plot on the left to see the immediate effect of changing your matrix values.
Once you have entered all the correct compensation values, click "Gating" on the experiment level navigation bar to go to the Gating page. You should see your new compensation matrix as an option. Select that compensation matrix before you draw gates so that your gates will be tethered to the correct compensation.