Open your experiment.
Click on Compensation on the right of the experiment level navigation bar.

Click on New matrix or, if modifying an existing compensation matrix, click on its name in the list on this page.

Select the channels that will be used for the compensation matrix and then click on Create Compensation.
A matrix will appear; all values will be 0.00 except where the channel is opposite the same channel, where they will be 100.0.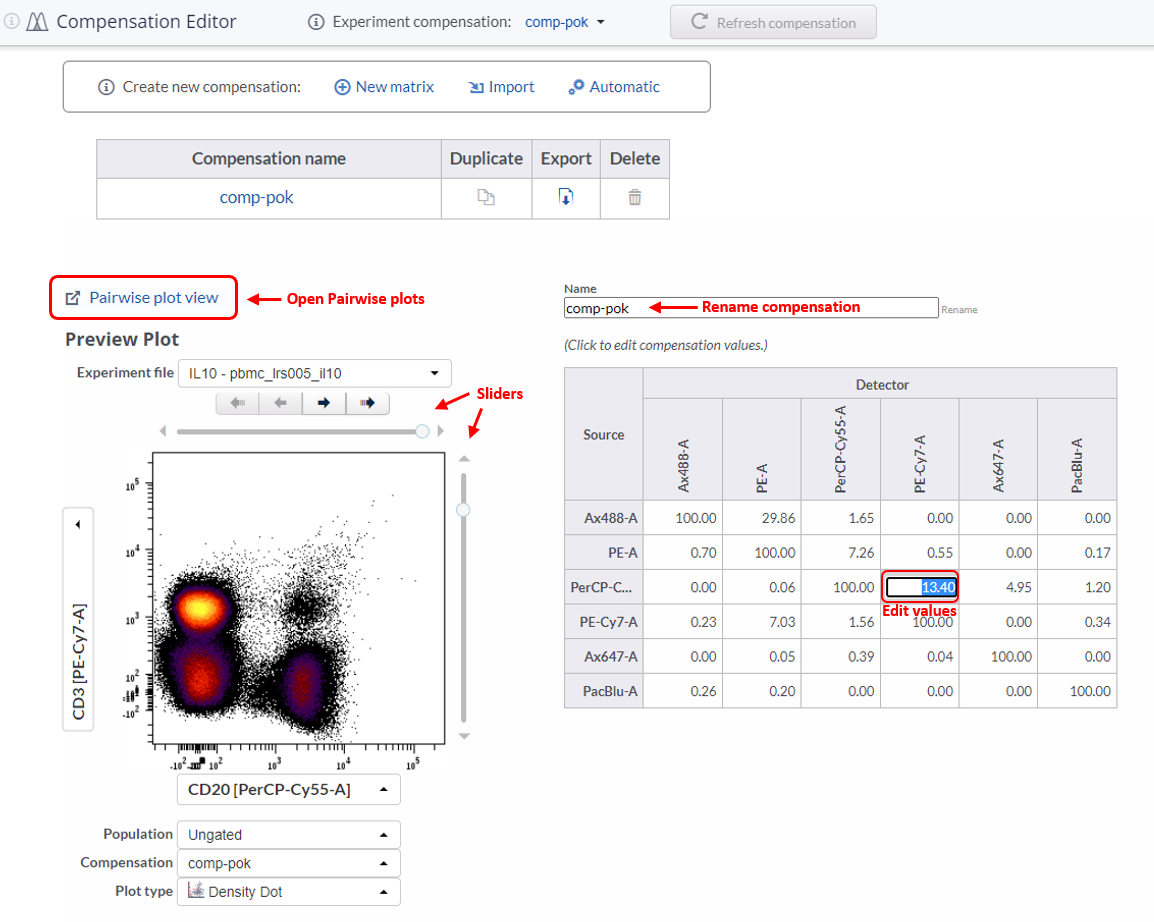 If you like, change the compensation matrix name.

Click on the value you want to change (e.g., 0.00); a text field will appear. Clear out the

0.00

and type in the value that you want. When you click return/enter, the value will be saved--you don't need to do anything else to save it. Use the plot on the left to see the immediate effect of changing your matrix values.

Alternatively, use the sliders on the plot or open the Pairwise plot view that shows you all paired comparisons -- with sliders to adjust the matrix values. Moving the sliders will automatically input new values into the matrix. Please note that altering spillover values manually (even using the sliders) is not recommended.

Once you have entered all the correct compensation values, you can change the

Experiment-wide compensation

to the newly generated matrix before you draw gates so that your gates will be tethered to the correct compensation. Changing the compensation matrix will impact previously generated gates and illustrations. Please read

this article

to learn more about this impact.
Have more questions? Submit a request