The Inbox is the first page you are directed to upon signing in to Cytobank. It contains the Experiments you own or have permission to view. Experiments in your Inbox can be searched, filtered, and organized with Labels. Clicking on an Experiment from the Inbox will open it.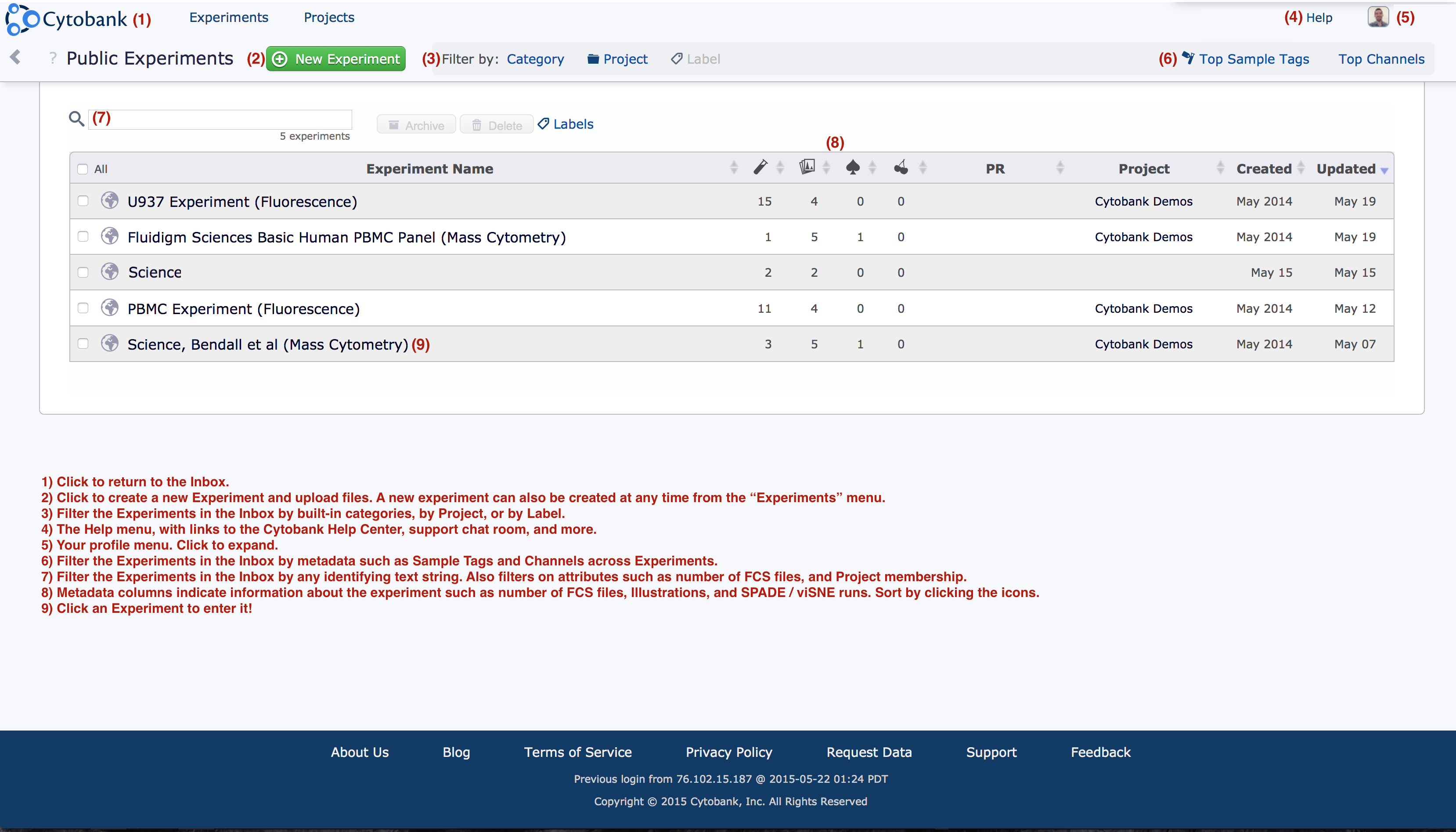 (click to expand)
1) Click the Cytobank logo to return to the Inbox at any time.
2) Click the "New Experiment" button to create a new Experiment and upload files. A new Experiment can also be created at any time from the "Experiments" menu.
3) Filter the Experiments in the Inbox by built-in categories, by Project, or by Label.
4) Click the Help menu to find links to the Cytobank Help Center, support chat room, and more.
5) Your profile menu.
6) Click "Top Sample Tags" or "Top Channels" to filter the Experiments in the Inbox by metadata such as Sample Tags and Channels across Experiments.
7) Use the search bar to filter the Experiments in the Inbox by any identifying text string. The search bar also filters on Experiment attributes such as number of FCS files, and Project membership.
8) Experiment metadata columns indicate information about the experiment such as number of FCS files, Illustrations, and SPADE / viSNE runs. Sort the Experiments by clicking the icons.
9) Click an Experiment to enter it!