The file download interface allows the selection of files to download from a Cytobank experiment. The choices include FCS files, attachments, and Sample Tags from the experiment. Each file can be downloaded individually, or any number of files can be zipped up to download all at once.
To enter the download interface, navigate inside an experiment and then to Actions > Export > Download Files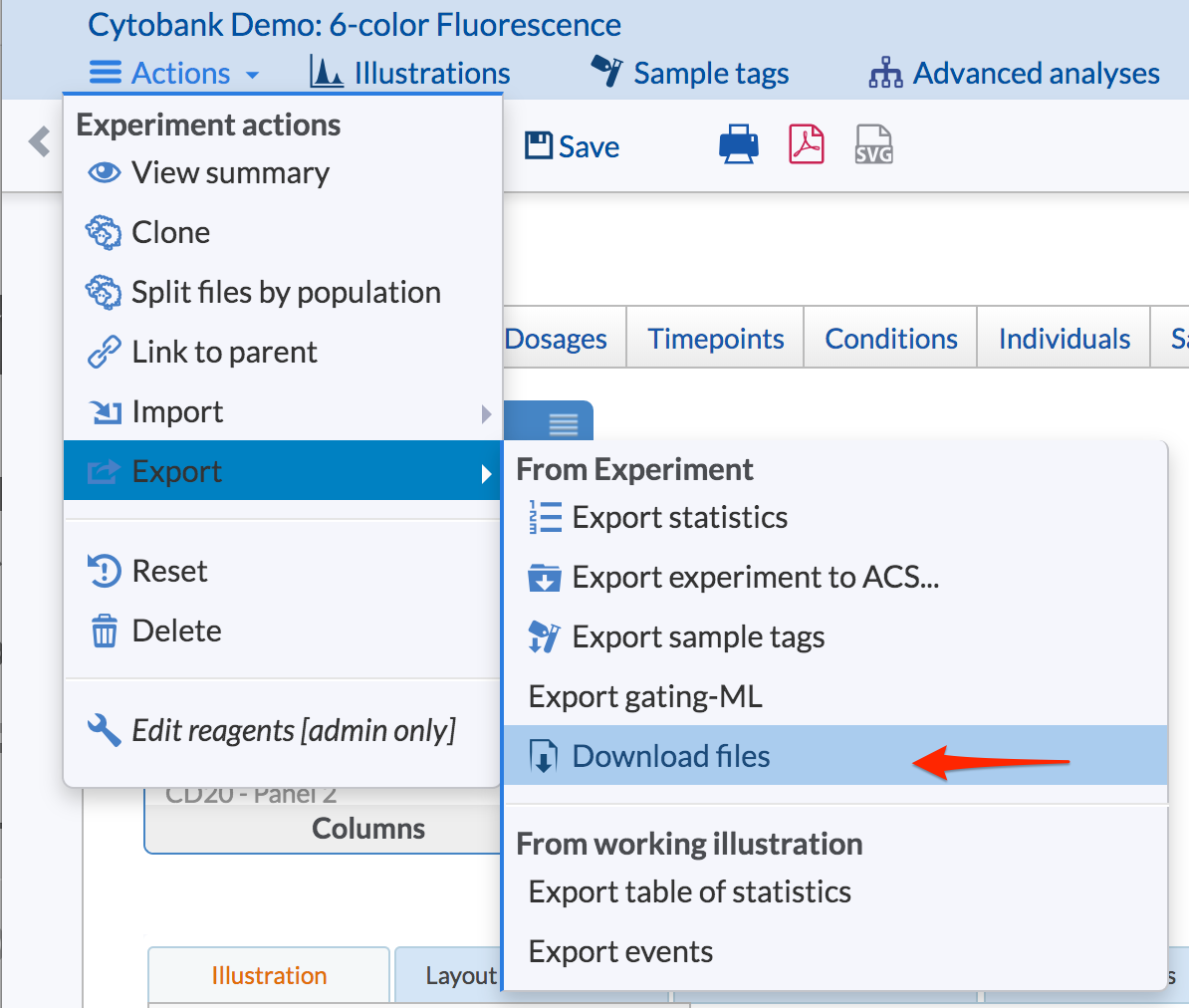 Once inside the interface, different options can be taken. Consult the image below for a basic anatomy of the interface.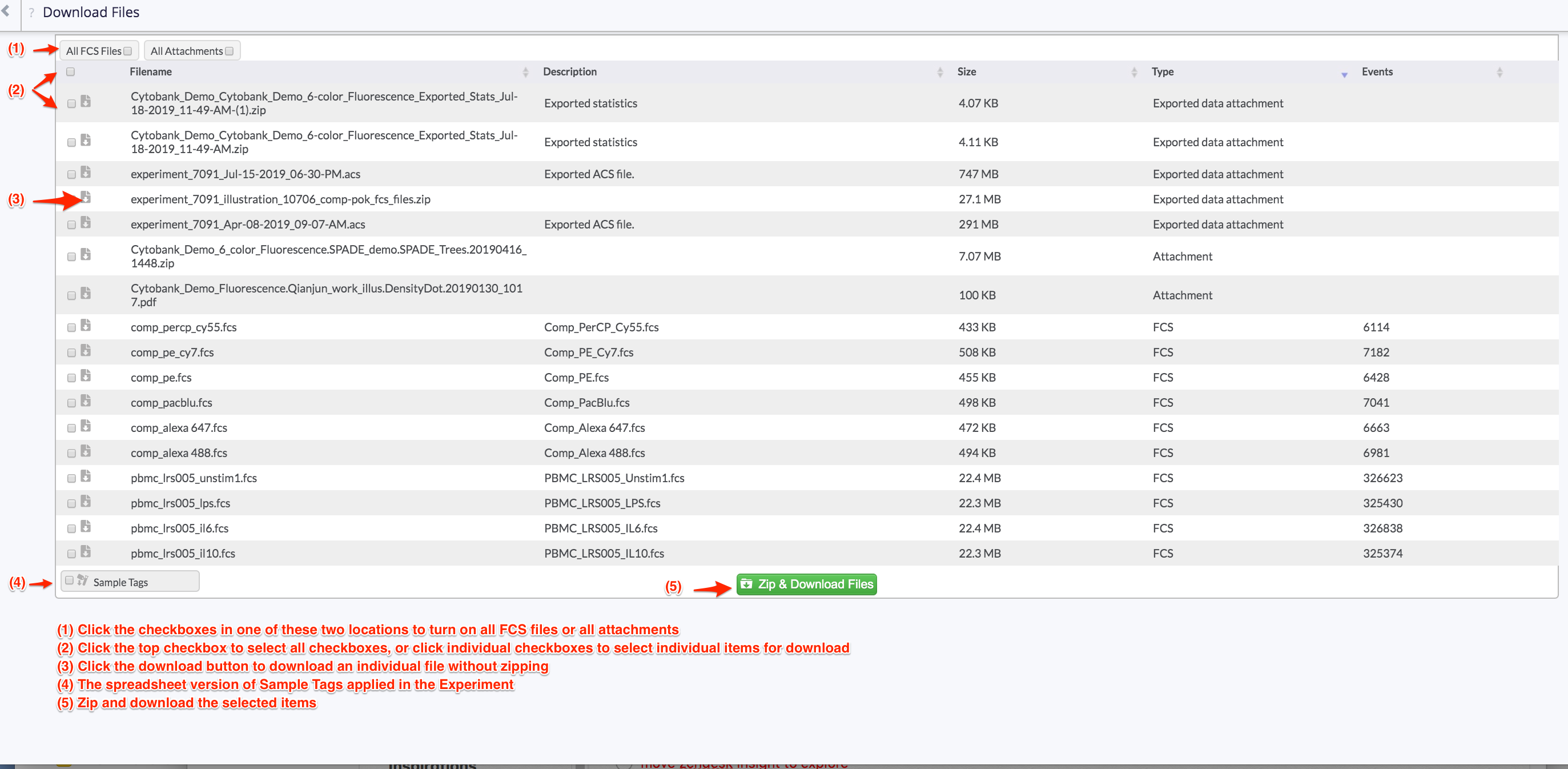 (Download interface with text explanations. Click to expand.)